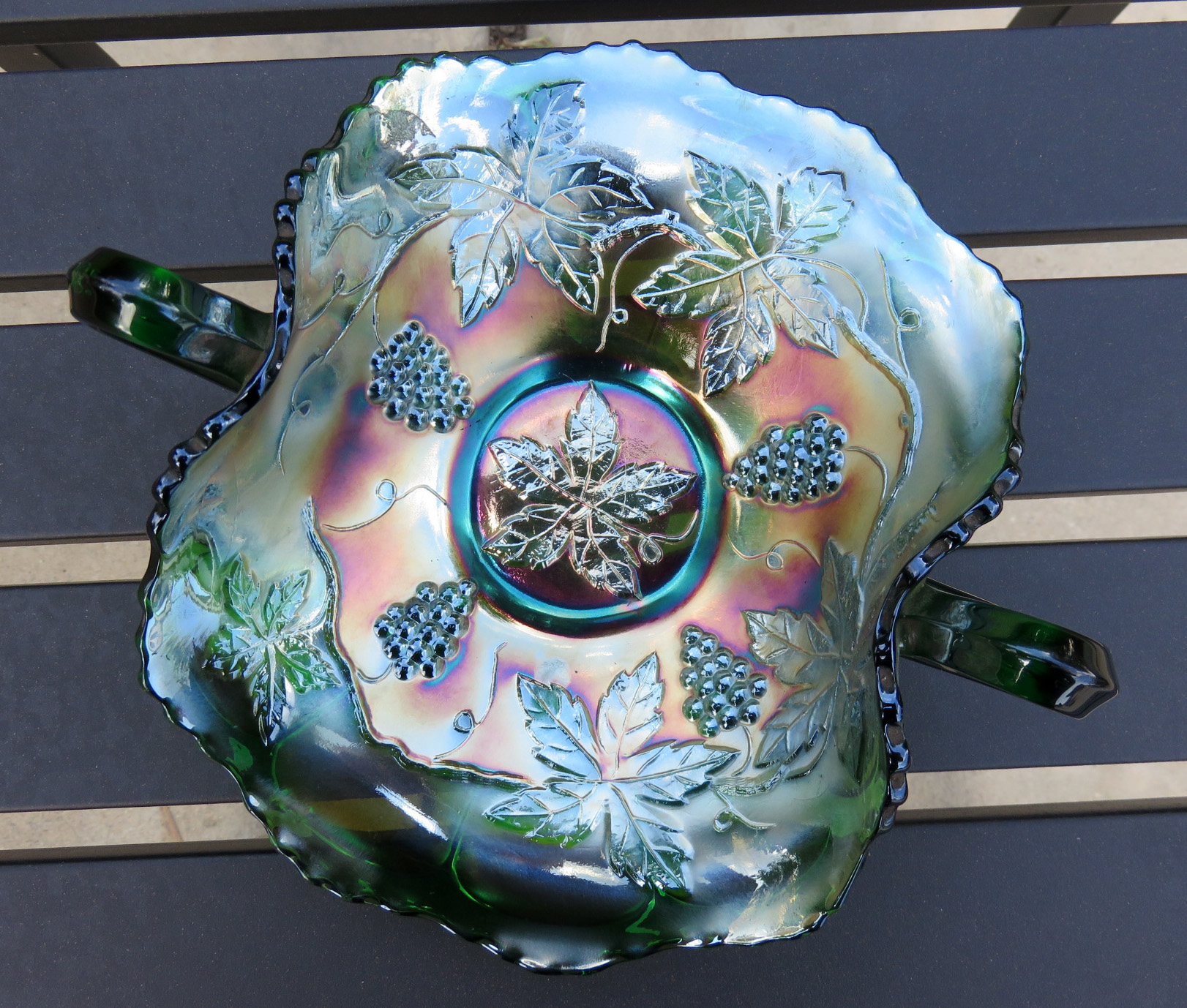 Classic Fenton
"VINTAGE"
Grape Pattern
Green Carnival Glass
Bon Bon
with
ORIGINAL FENTON PAPER STICKER!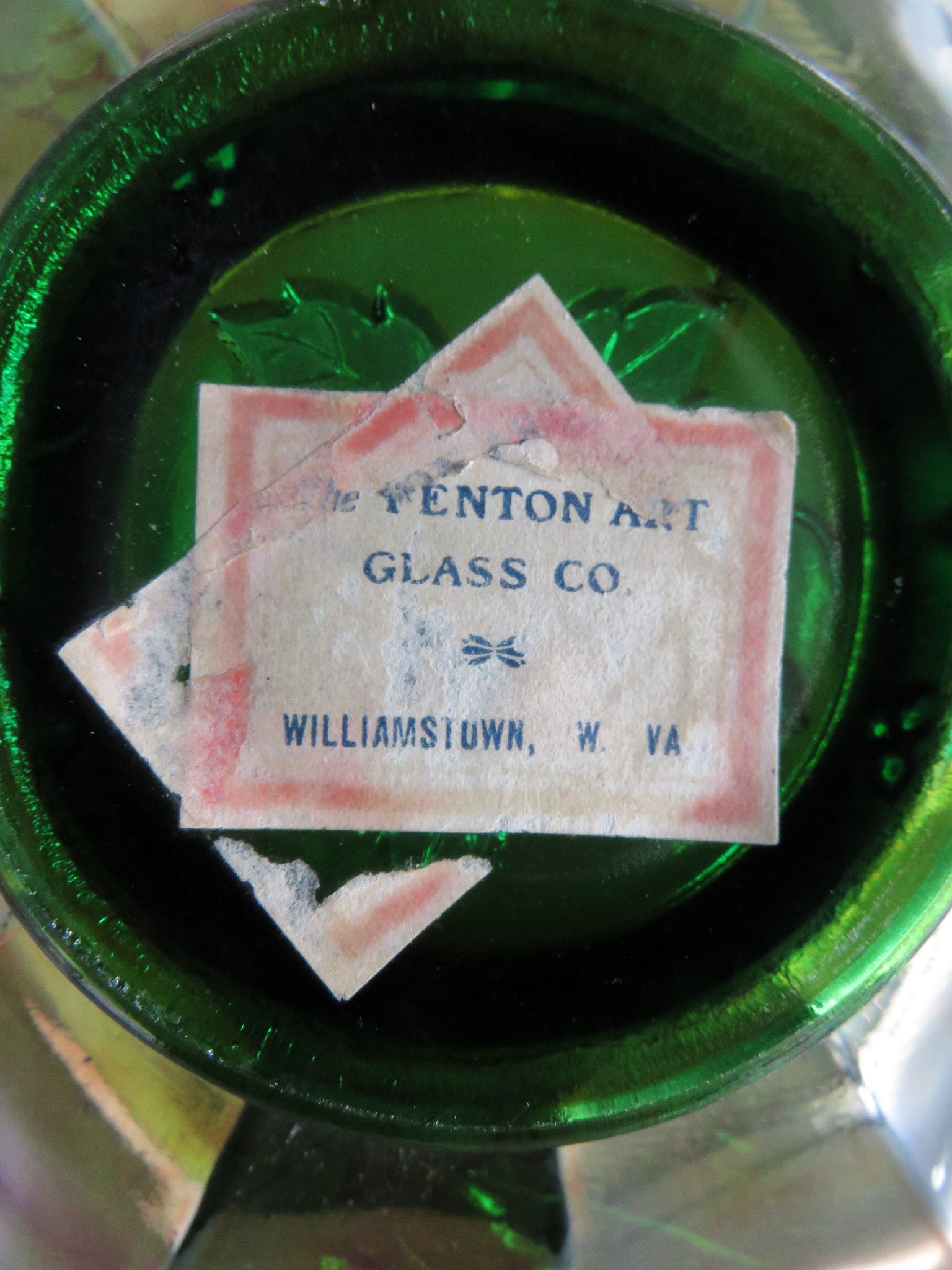 Approximate Dimensions:
7" (Length)
7" (Width, Handle to Handle)
3.25" (High)
2.75" (Base Diameter)



Fenton Art Glass
Williamstown, West Virginia
ca: 1910s
This is a really nice, beautiful, older (unmarked) Fenton green carnival glass bon bon, depicting grapes and grape leaves in a pattern Fenton named "Vintage." The exterior of the bowl is smooth paneled or smooth ribbed.
One thing which makes this item truly interesting is that the original, old (circa 1915) Fenton Art Glass Company paper sticker is on the bottom of the bowl. I've never seen one in person before this.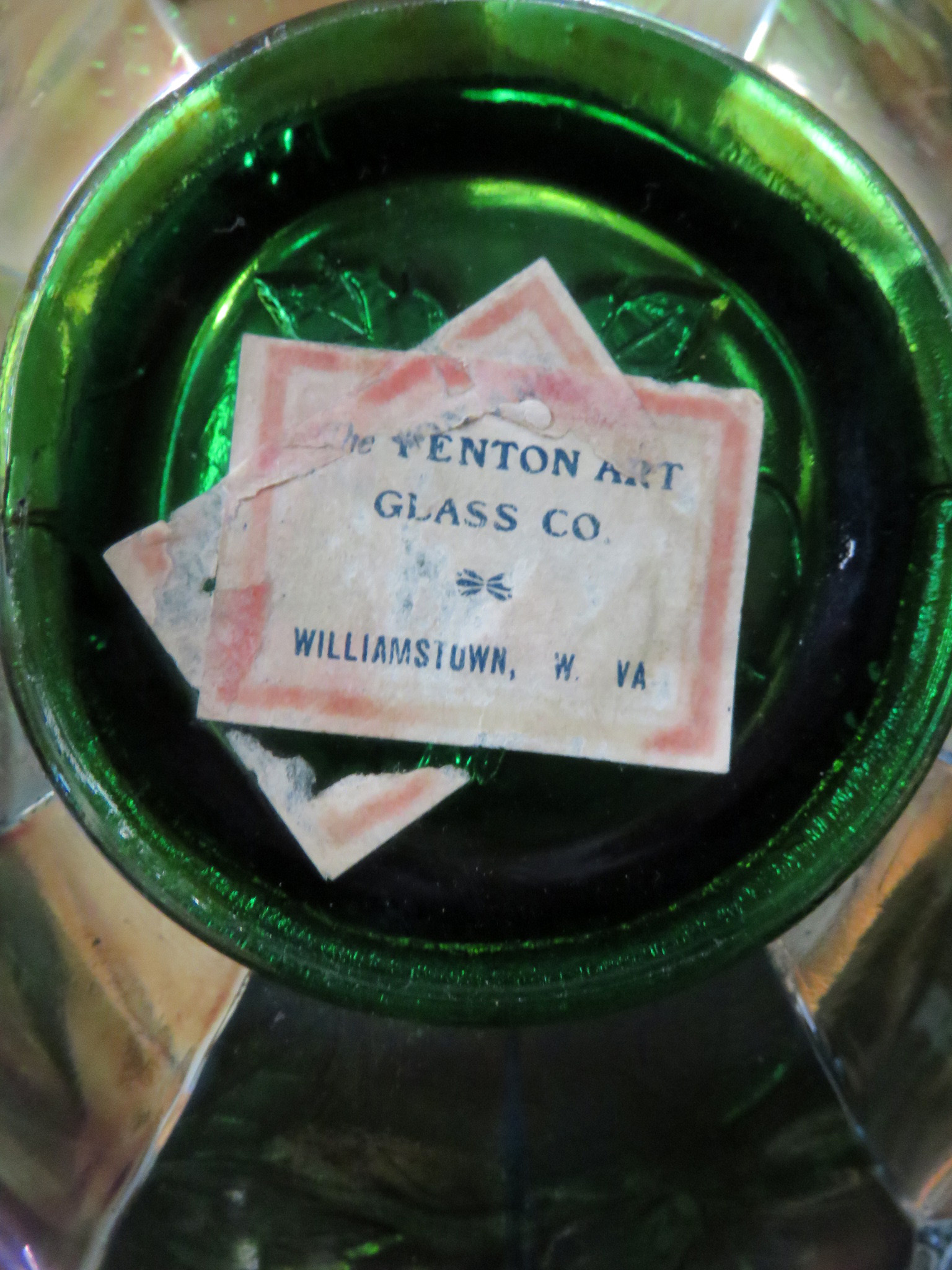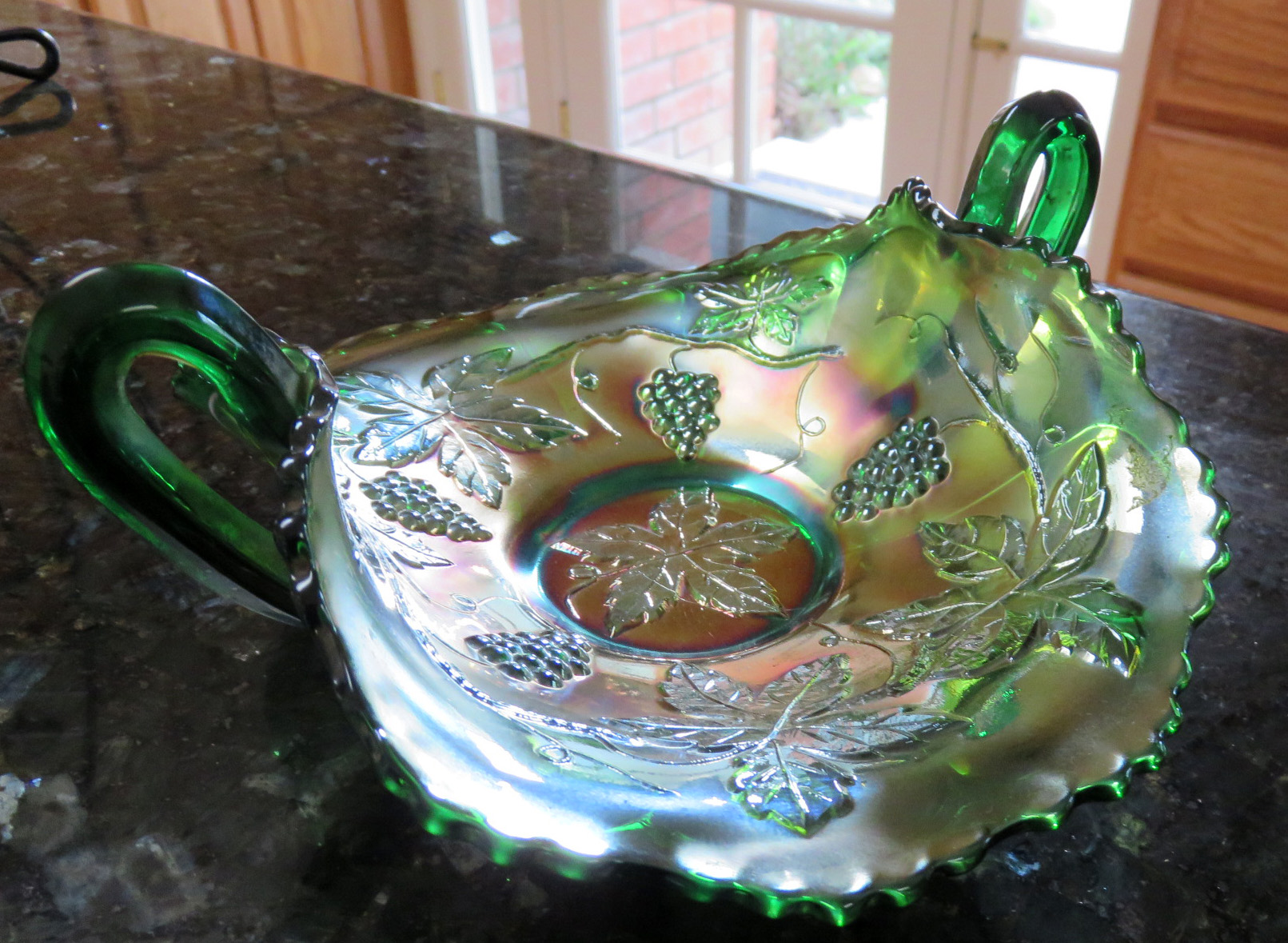 Condition. This piece is in very good/excellent condition with no chips, cracks, or restorations. The iridescence is spectacular with a touch of marigold overlay in the center. Really pretty!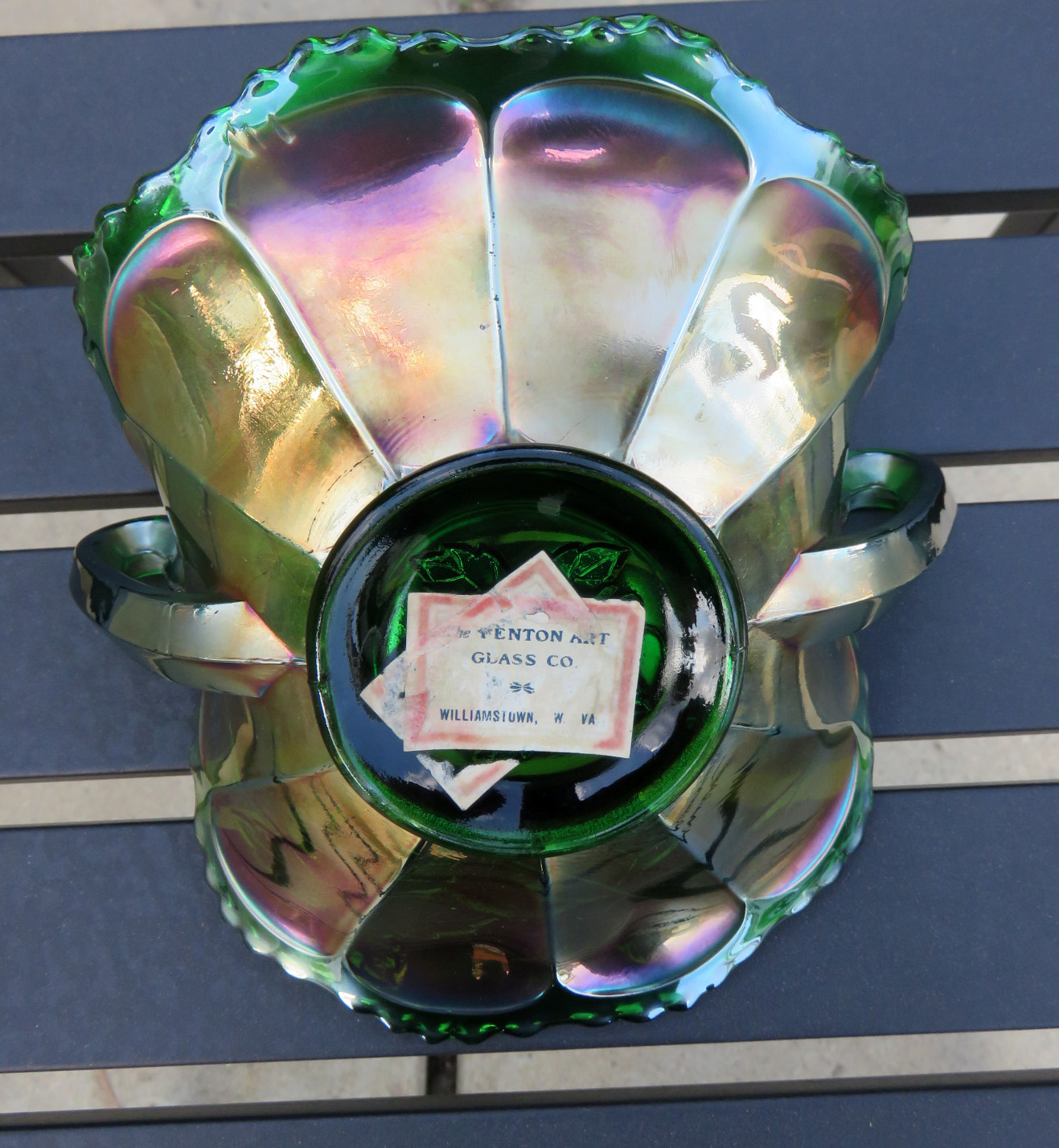 There are, of course, the usual straw marks ("shearing and crimping tool marks") and internal air bubbles from manufacturing commonly associated with the making of old EAPG, carnival, and opalescent glass.

The hand making and finishing of old glass assures that no two pieces are identical, each piece is truly unique.