Beautiful Moorcroft Engobe Pottery Technique
"KNYPERSLEY"
Designed by
Emma Bossons ©2003
Blue Vase
Burslem, Stoke-On-Trent, England

Approximate Dimensions:
3.5" (8.89 cm) Tall
1.75" (4.45 cm) Opening Diameter
1.875" (4.76 cm) Base Diameter

Source: Street, Fraser (2006). Moorcroft: A New Dawn, WM Publications, Thaxted, Essex, England. (Fraser Street is the nom de plume of Hugh Edwards.) See pages 296 and 320.

"Emma's Knypersley was a twenty-first century rendition of the engobe pottery technique, with gentle shades of green added to the blue-on-blue features of an open landscape. Knypersley is an area of open countryside among the hills in which Emma spent her childhood. Once again she has proved herself to be an innovative designer. Her work is not a copy of William Moorcroft's original engobe work. Instead Emma moved on, and with Knypersley her memories of past days proved to be very much a springboard into the future. Collectors loved it." (Street, p. 296)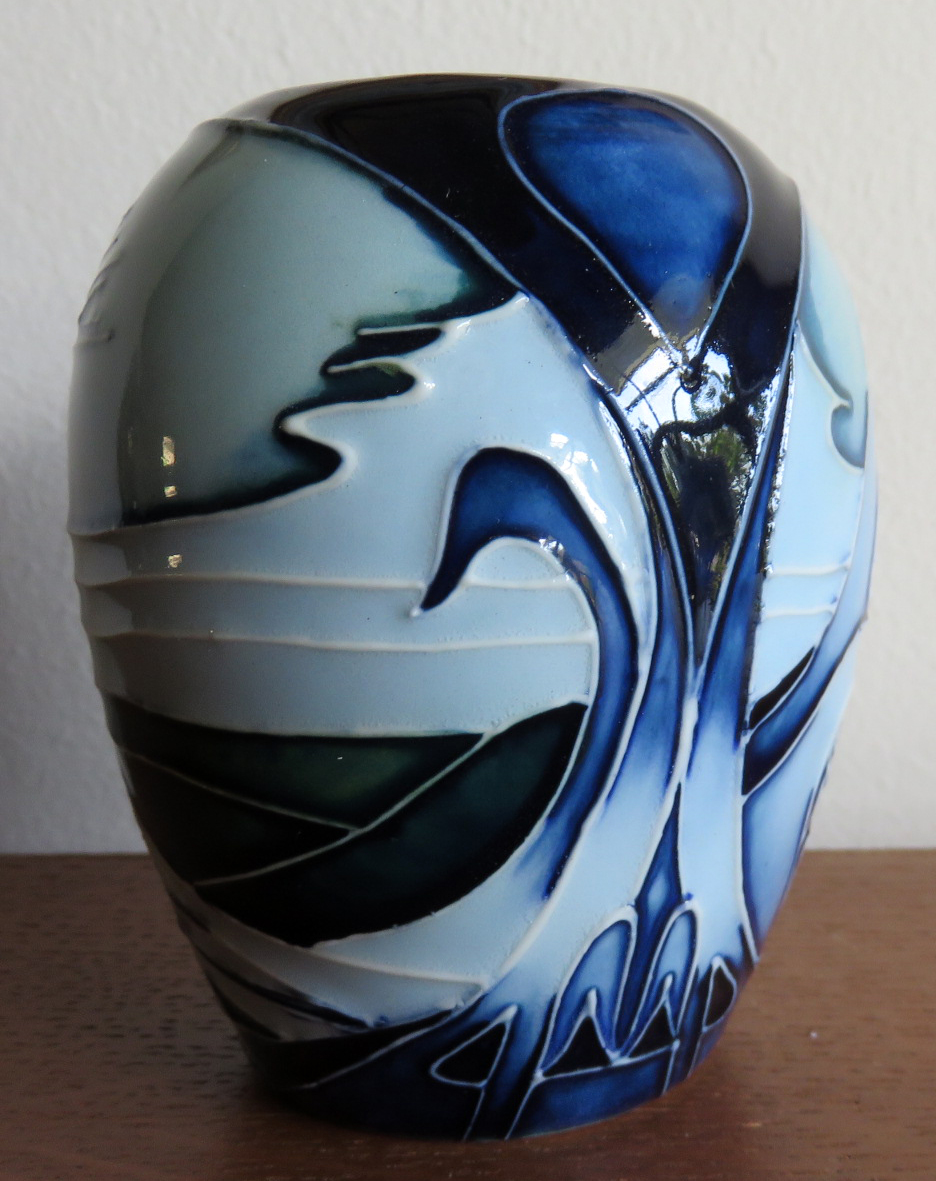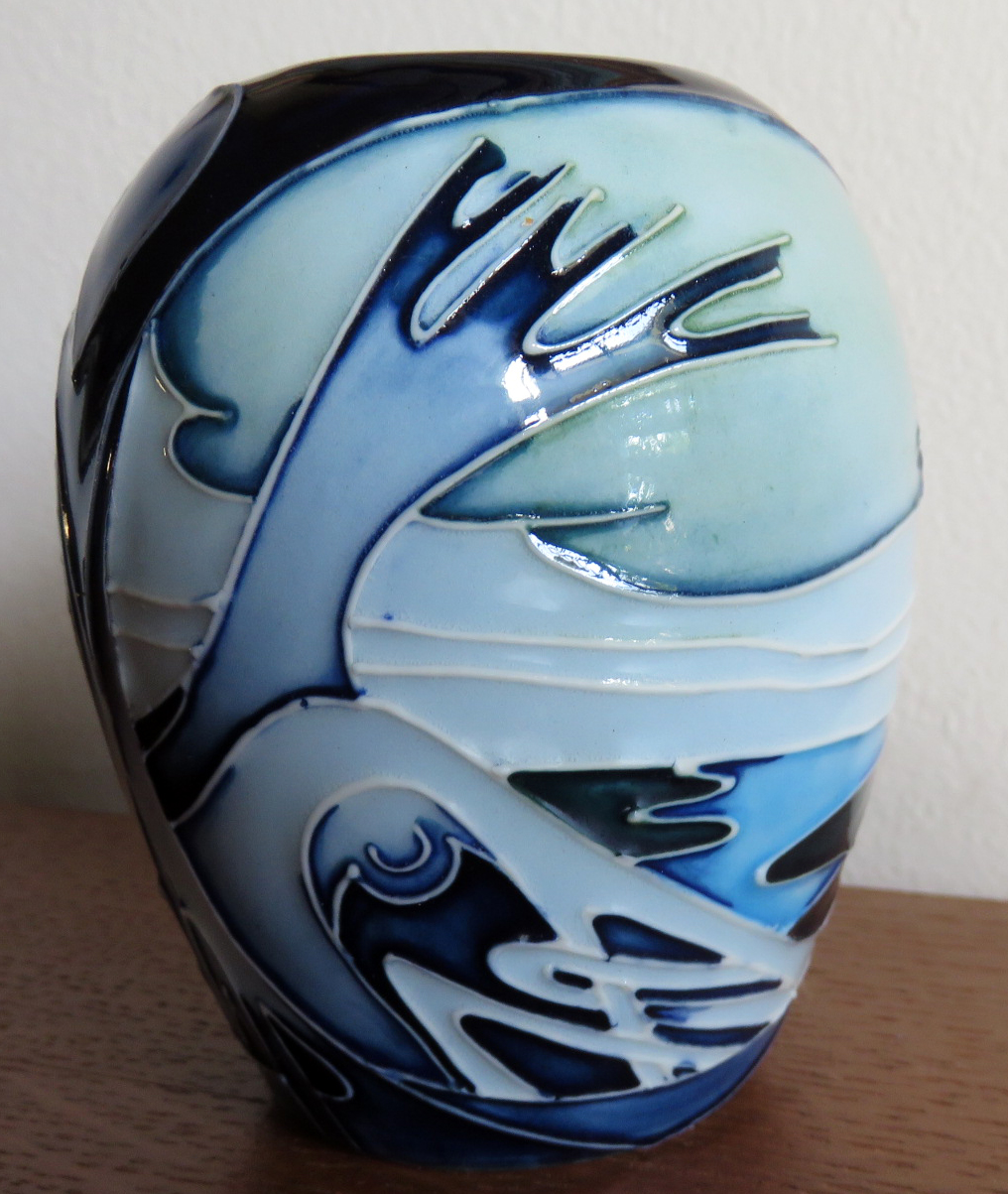 The bottom of the vase (please see photo directly below) includes the "EB" Emma Bosson mark and the "JM" painter Joanne Megyesi mark.


Condition. The vase is in excellent condition. It was purchased in 2005 from Eurothetics in San Diego, California.