This is a wonderful 1970s decorative ashtray featuring the
Magnolia
designed by Walter Moorcroft of the famous Moorcroft Pottery, Burslem, Stoke-On-Trent, England, founded by William Moorcroft in the early 1900s.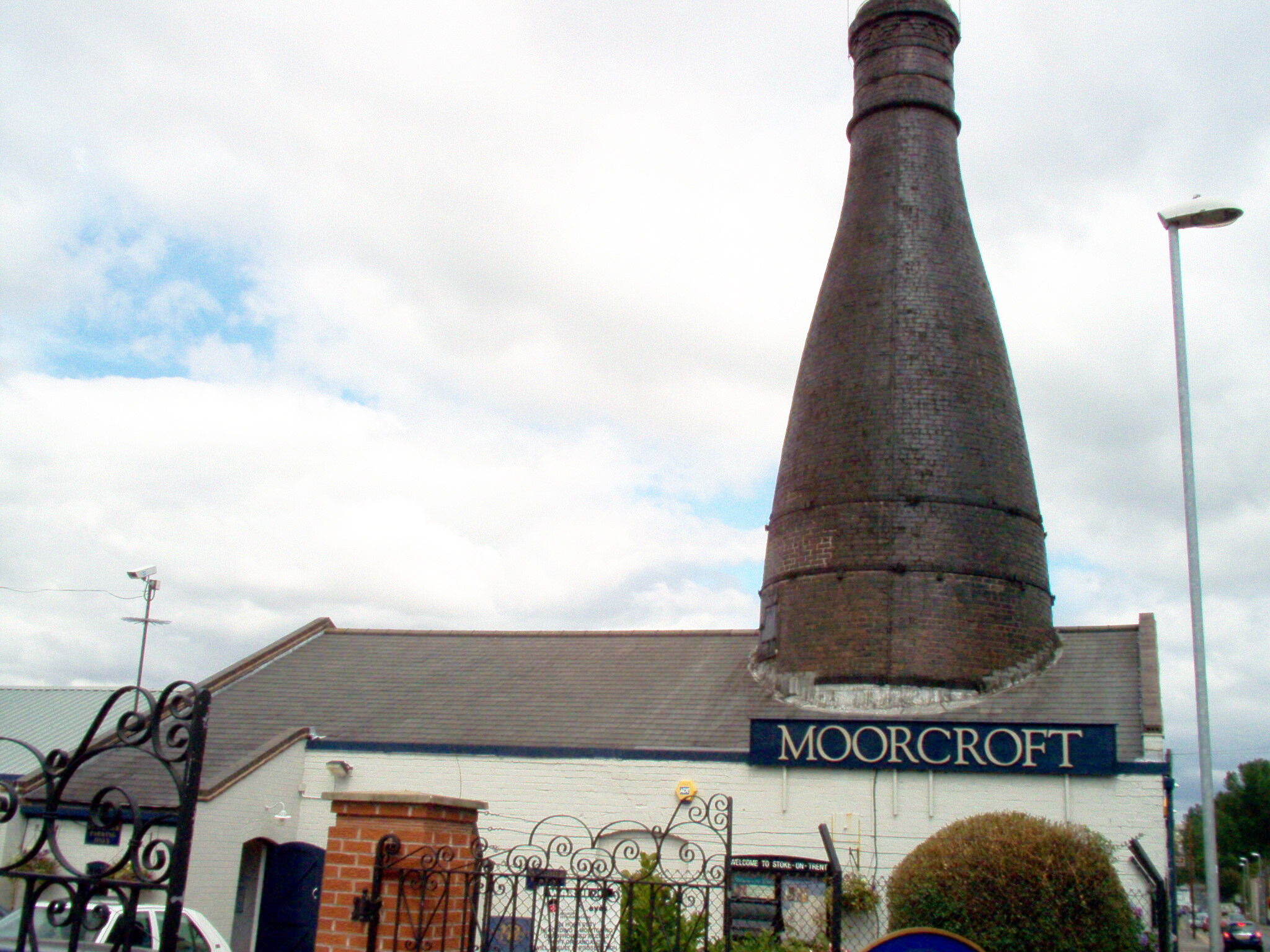 Photo from our visit in 2006
The center of the deep-dished ashtray features the tubelined (slipstreamed) magnolia flower with its delicate pink, lavender, green, and brown coloring on white ivory background, designed by Walter Moorcroft (p. 154 of Moorcroft, Revised Edition 1897-1993 by Paul Atterbury.)

The bottom of the dish is impress-marked
"Moorcroft Made in England" .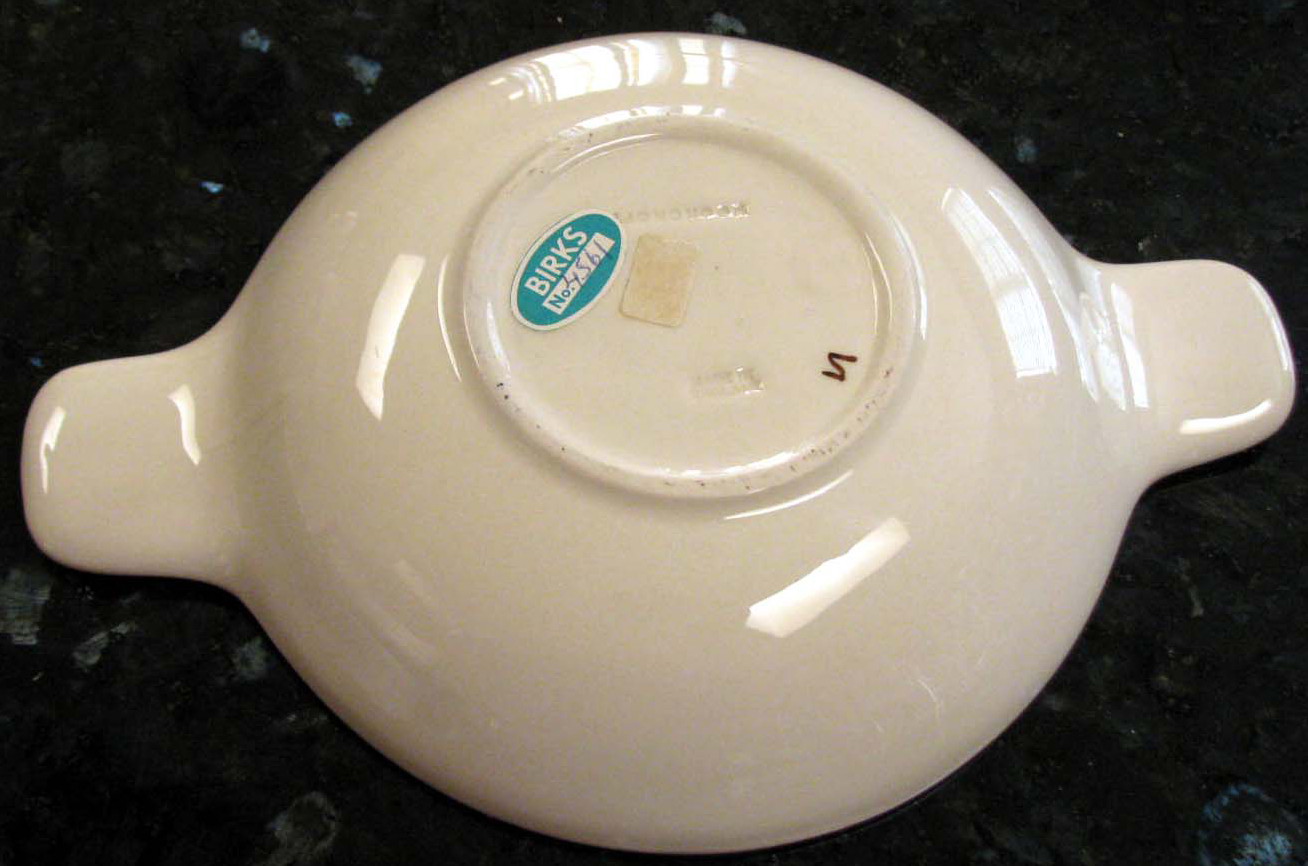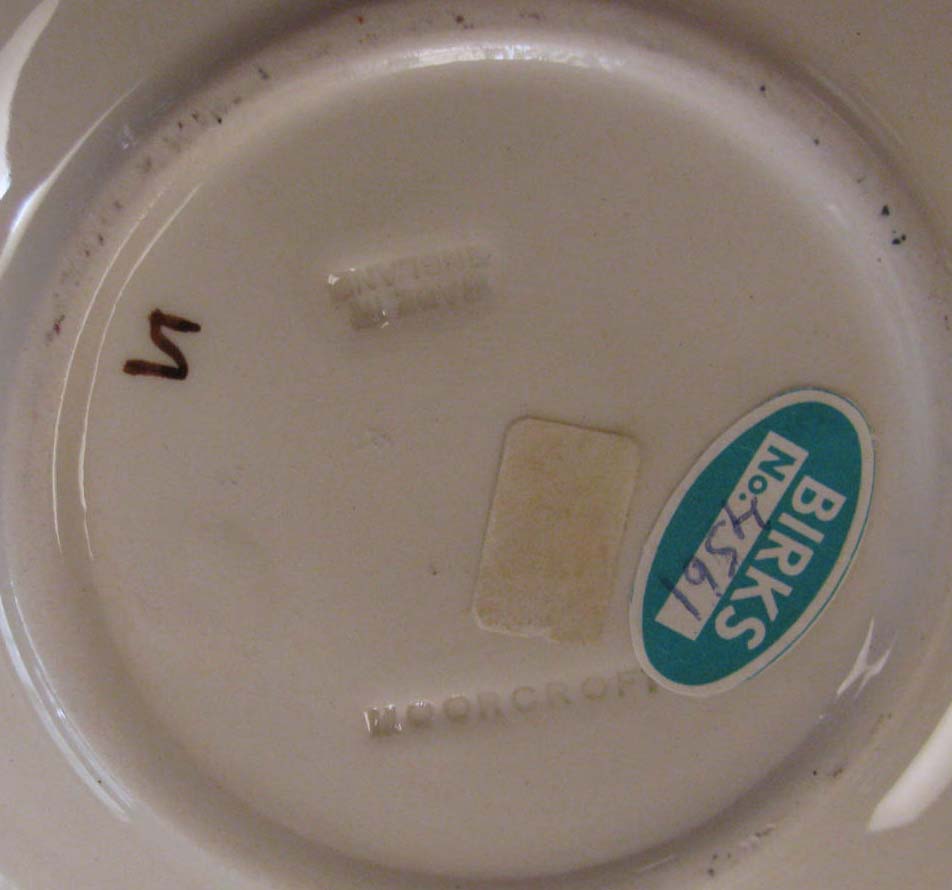 Condition. The dish is in very good/excellent condition with no chips, cracks, or restorations. There is no evidence that this ashtray was ever used as an ashtray (no odors, no stains). There is a some underglaze crazing on the underside, something not at all unusual for Moorcroft pieces.