Beautiful Moorcroft Pottery Design, circa: 1970s
Hibiscus
Cobalt Blue Glazed Footed Bowl
Approximate Dimensions:
4.5" (11.43 cm) Diameter
1.5" (3.81 cm) High
2.125" (5.3975 cm) Base Foot Diameter
Source: Atterbury, Paul (1993), Moorcroft: Revised Edition 1897-1993. Richard Dennis & Hugh Edwards (Publishers): The Old Chapel, Shepton Beauchamps, Somerset, England.

This is a wonderful cobalt blue round footed bowl from the 1970s featuring the red HIBISCUS flower designed by Walter Moorcroft of the famous Moorcroft Pottery, Burslem, Stoke-On-Trent, England, founded by his father, William Moorcroft in the early 1900s.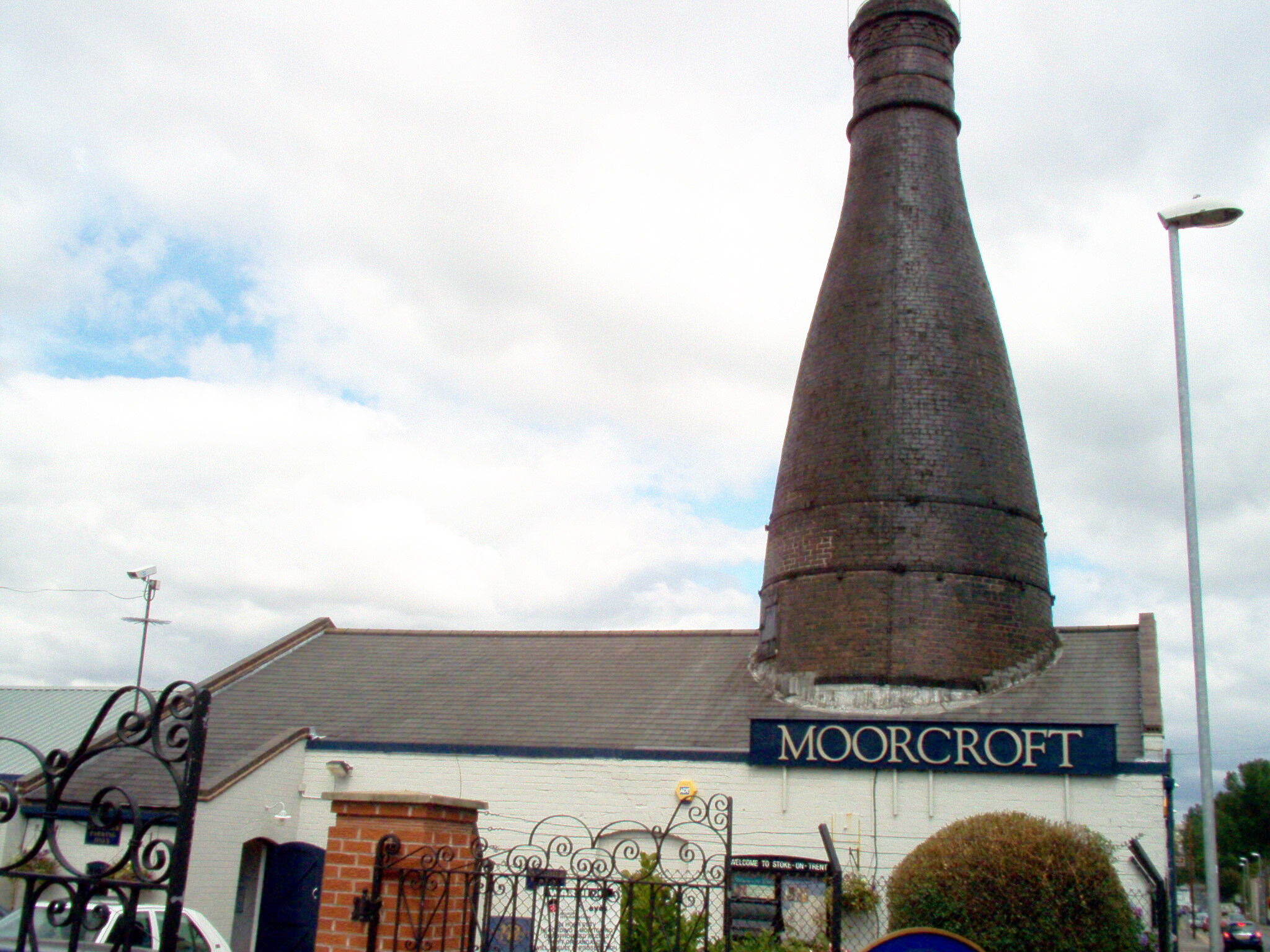 The center of the dish features the tubelined (slipstreamed) hibiscus flower with its delicate red, green, and brown coloring on a rich blue glaze background (for "hibiscus" see p. 137 of Moorcroft, Revised Edition 1897-1993 by Paul Atterbury.)
The bottom of the dish is impress-marked "Moorcroft Made in England".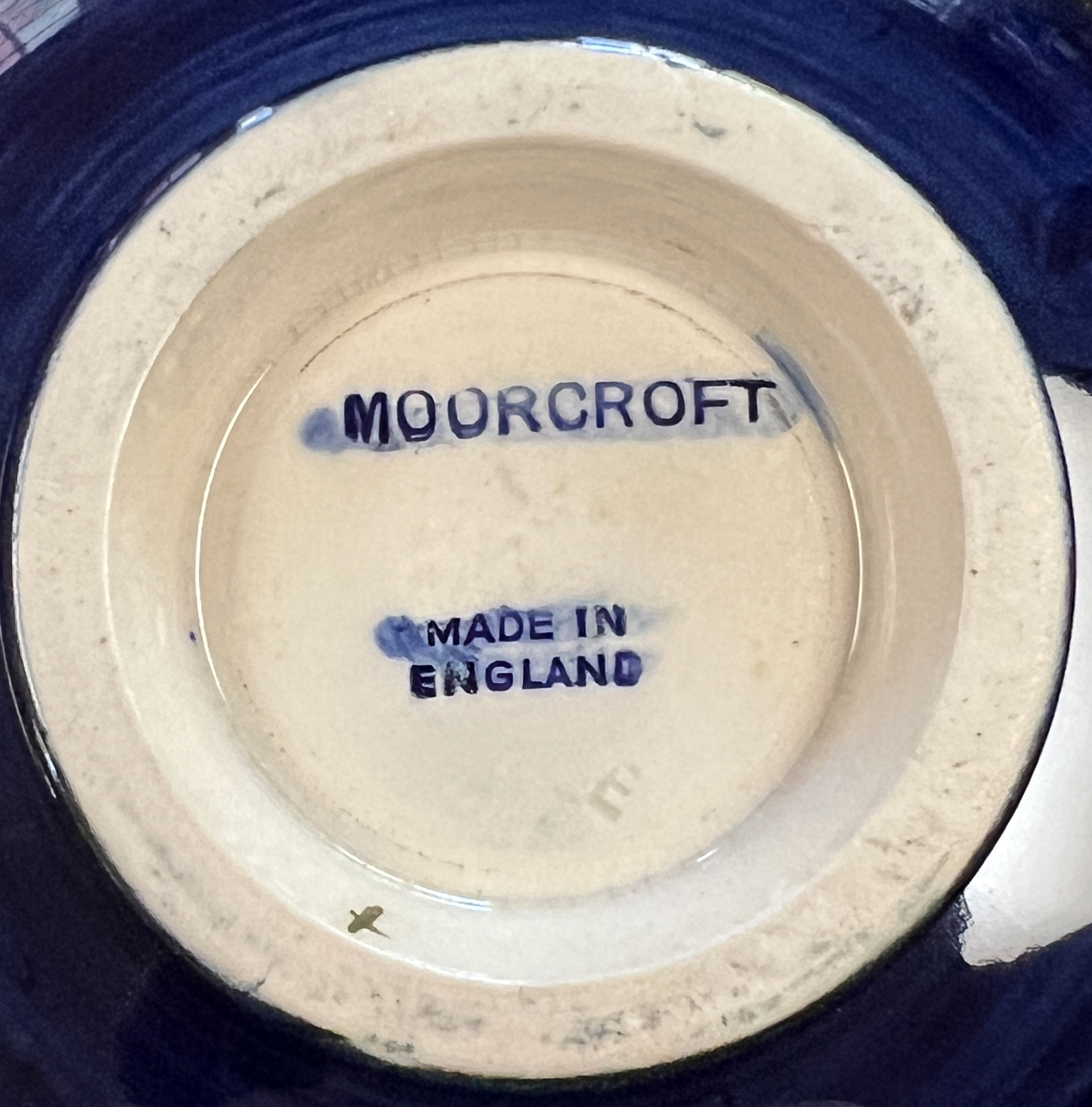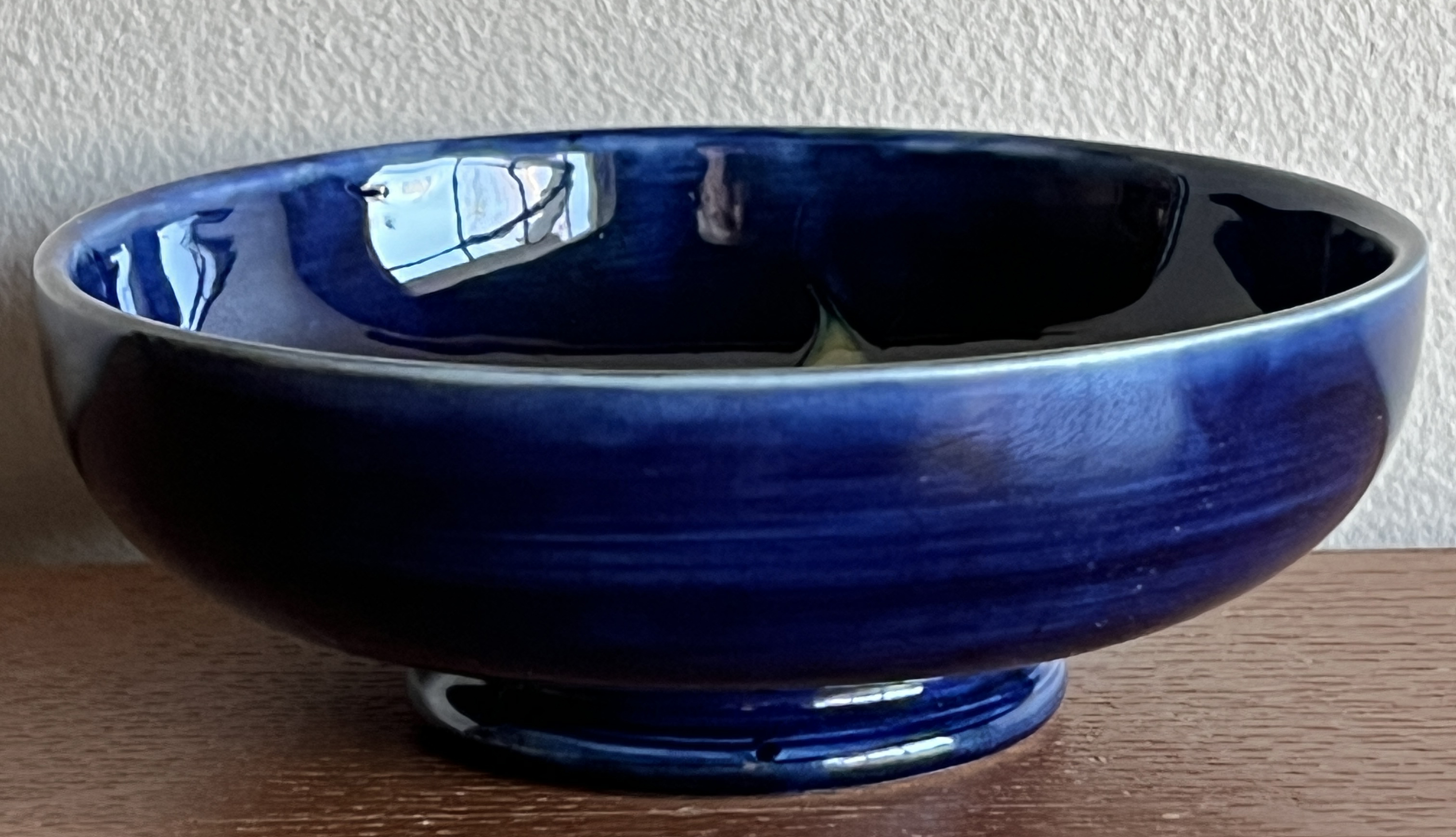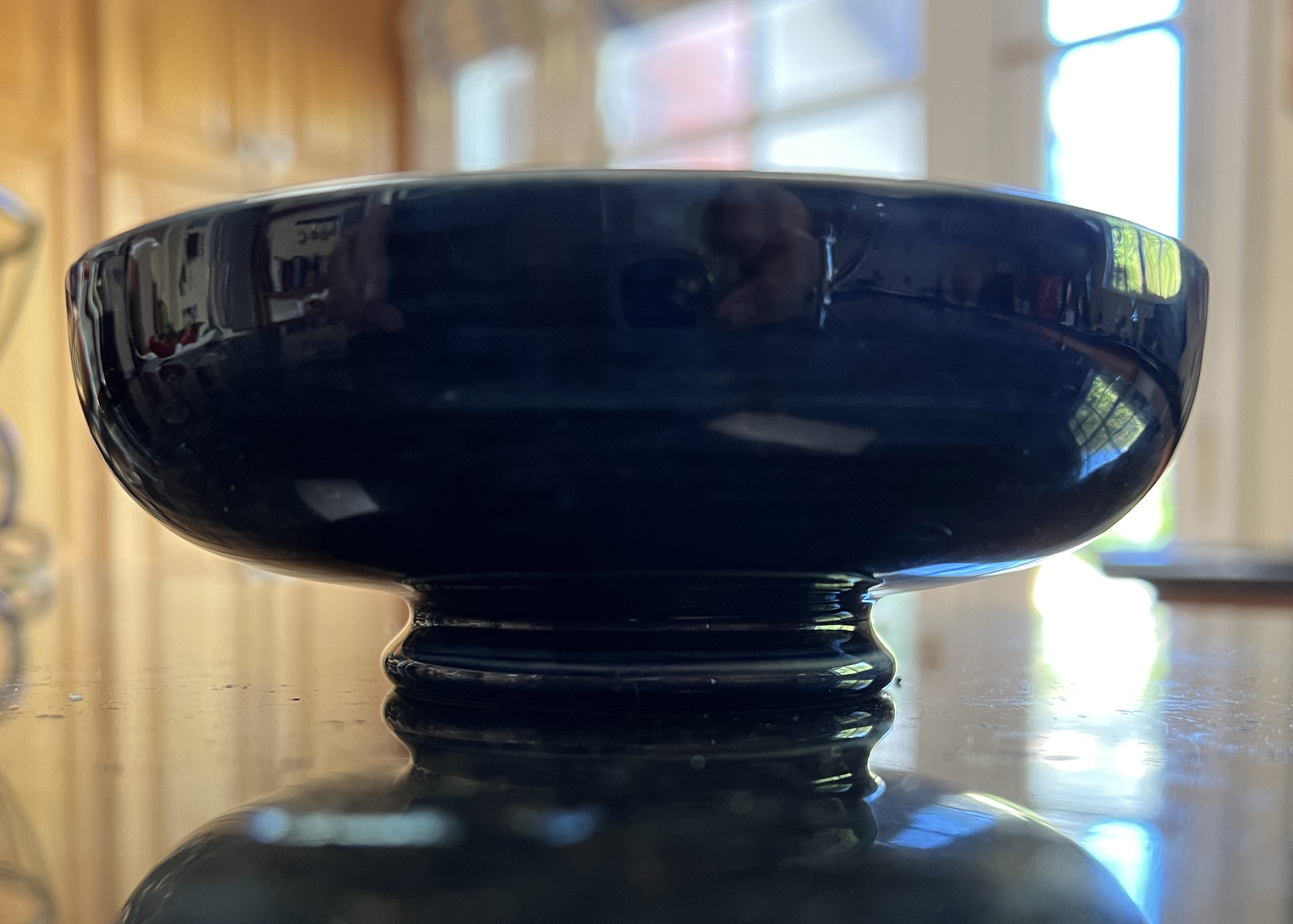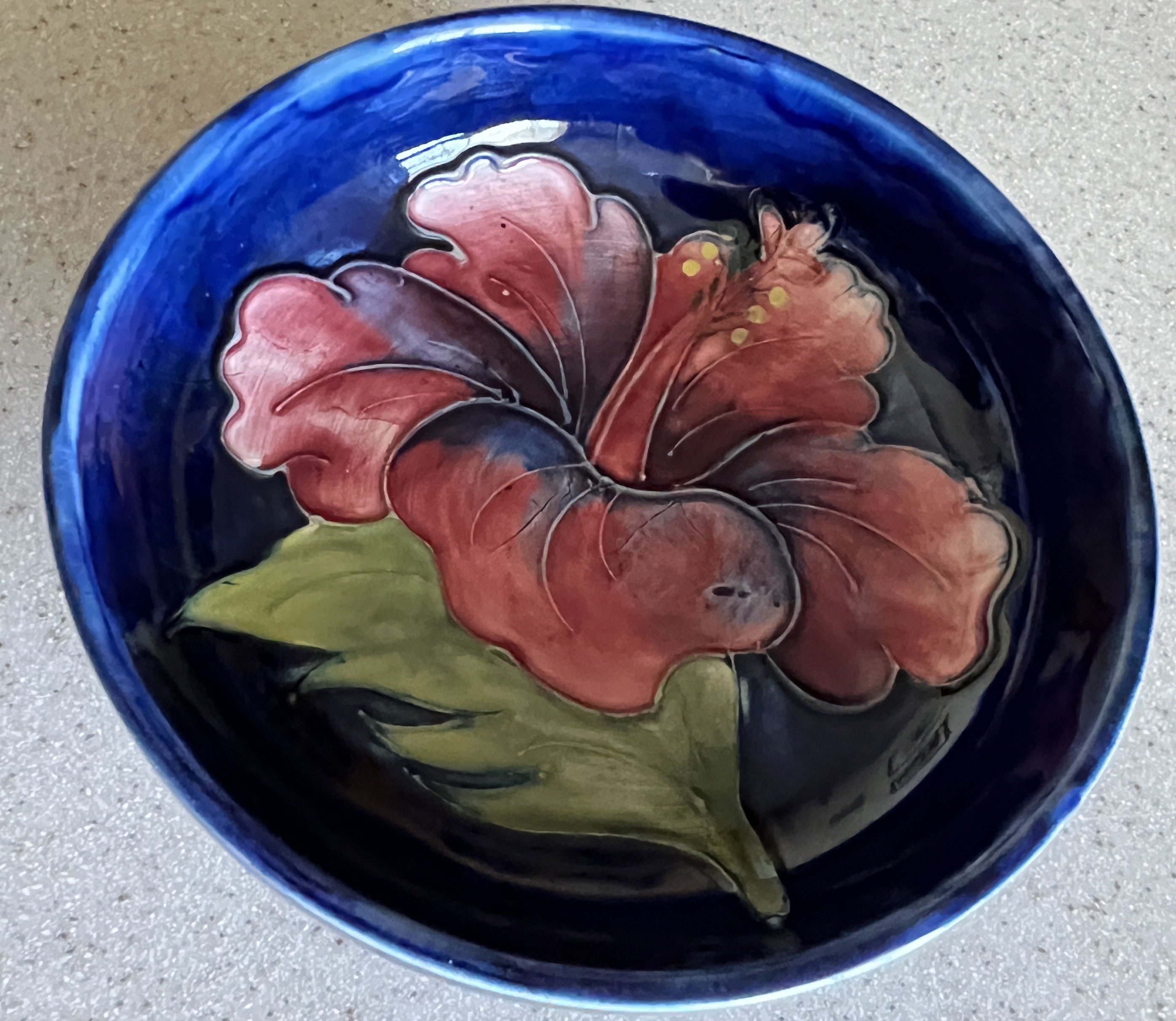 Condition. The bowl is in very good condition with no chips, cracks, or restorations. It has, of course, some underglaze crazing which is common with the older Moorcroft Pottery pieces.


Payment must be received within 3 days of auction or store close. We are always glad to combine shipping when safe to save you shipping costs.